Suneeta's Anti Ageing Facial Serum is made from seven carefully chosen skin loving, plant based ingredients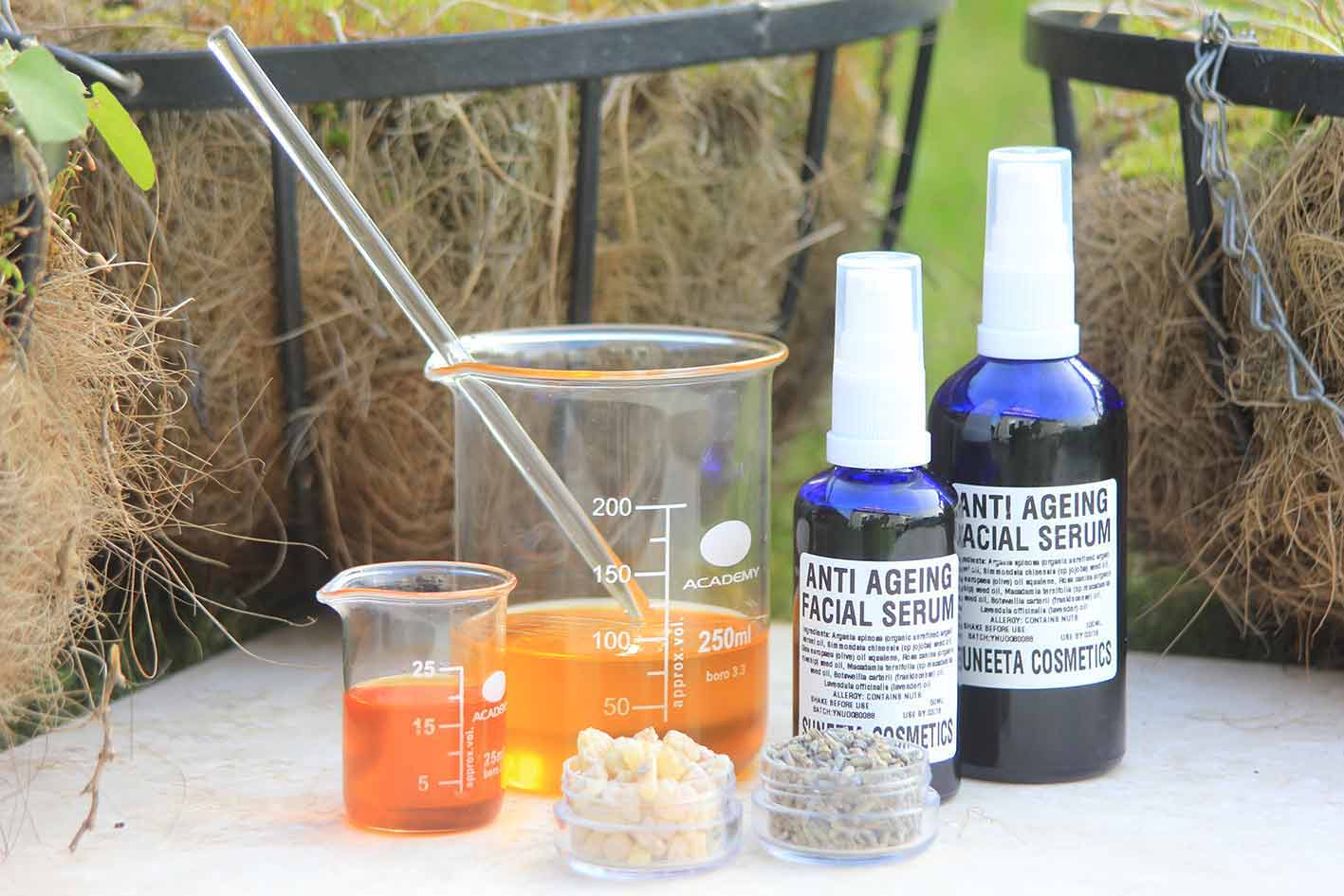 Here are seven reasons to give it a go!
Argan oil from Morrocco is THE most sought after oil for skincare. Our organic argan oil is packed full of antioxidants that significantly reduce signs of ageing from environmental damage. You need only two drops for an instant skin boost!
Beautifying Organic Rosehip Seed Oil is renowned for its anti-ageing properties - containing high amounts of essential fatty acids to deeply hydrate and replenish
Our Organic Rosehip Seed Oil is cold pressed, which is the purest and most natural form of extraction, and gives the serum its deep orange colour. This precious seed oil is also naturally high in vitamin C, which is brilliant for evening out skin tone and texture
Olive squalene is a humectant. Not your typical moisturiser, squalene actually attracts moisture from the air - brilliant for plumping and hydrated tired, dull skin
Macadamia oil, cold pressed from the nut of the macadamia tree, is a thick, protective moisturiser brilliant for healing and soothing all skin types
Lavender essential oil is naturally anti-bacterial, helping to fend off acne and heal blemishes and age spots
Fragrant Frankincense essential oil is a powerful astringent that helps protect skin cells and helps lift and tighten sagging skin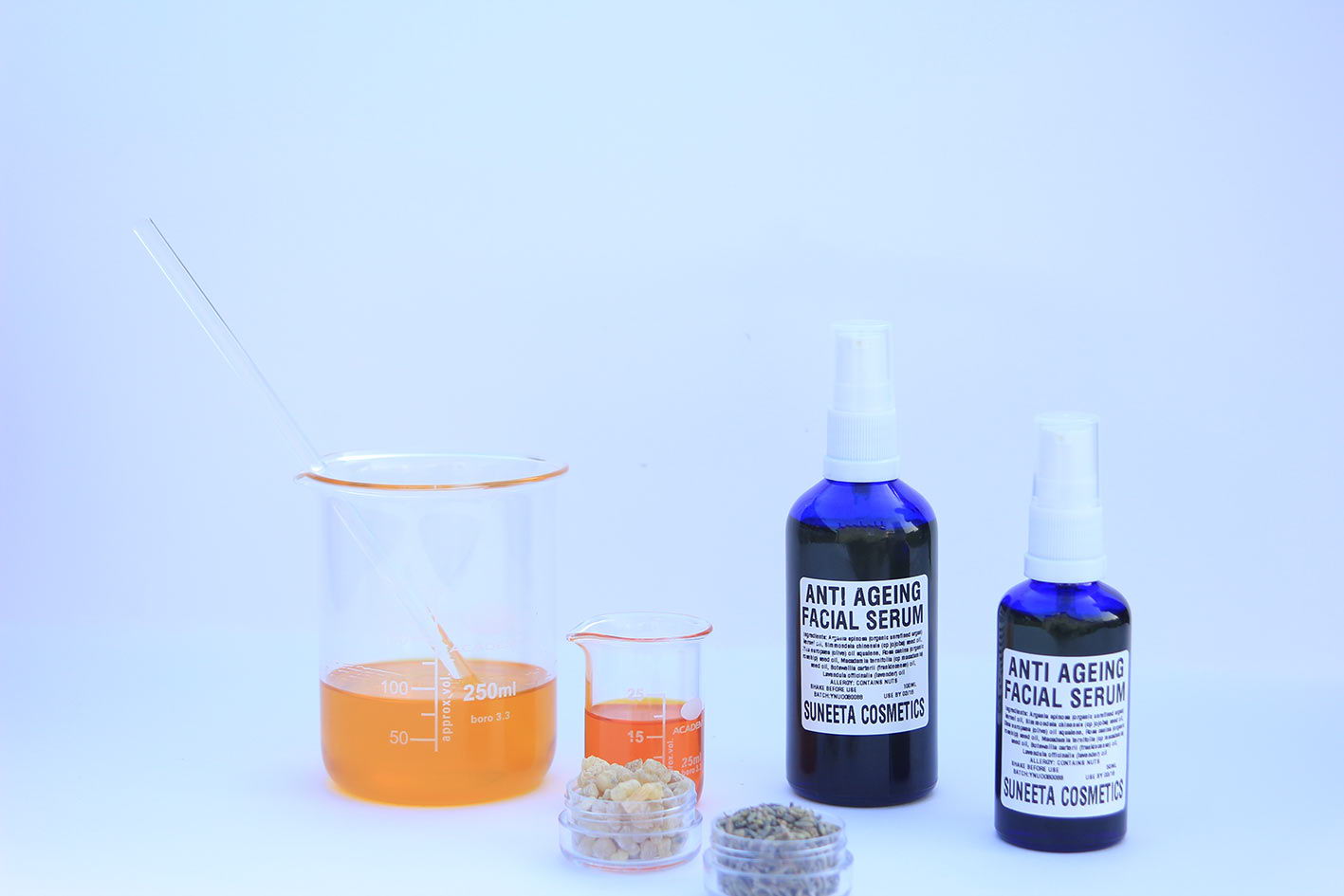 How do I use my anti - ageing serum?
A serum is a concentrated, potent skin care agent that can deliever essential skin care ingredients deep into the skin. Traditionally, a thicker moisturiser is then used over the top, to seal in these ingredients. 

Our serum can be used day or night (or both!), idealy when skin is still damp after cleansing. 
Simply warm a few drops of your anti-ageing serum in your fingers and then gently massage around your face and neck.

Taking a few seconds to gently massage in the serum brings oxygen to the surface of your skin, which helps the product arbsorb and can immediately brighten the complexion. 
 
When should I use a product aimed at anti-ageing?
True anti-ageing products often provide skin with extra nourishment and include powerful antioxidant ingredients that can actually benefit all skin types.
For example, a product that helps skin cell regeneration in order to fill fine lines can really aid the healing process for blemished skin, helping spots and scars to heal faster. Similarly, the rosehip seed oil in our anti-aging facial serum improves skin tone and texture, making the complexion healthy and bright, which is of course not only beneficial for mature skin!
What's more, our anti-ageing facial serum contains five wholesome, unique moisturising plant seed oils and two wonderfully fragrant essential oils, so there is sure to be something for everyone!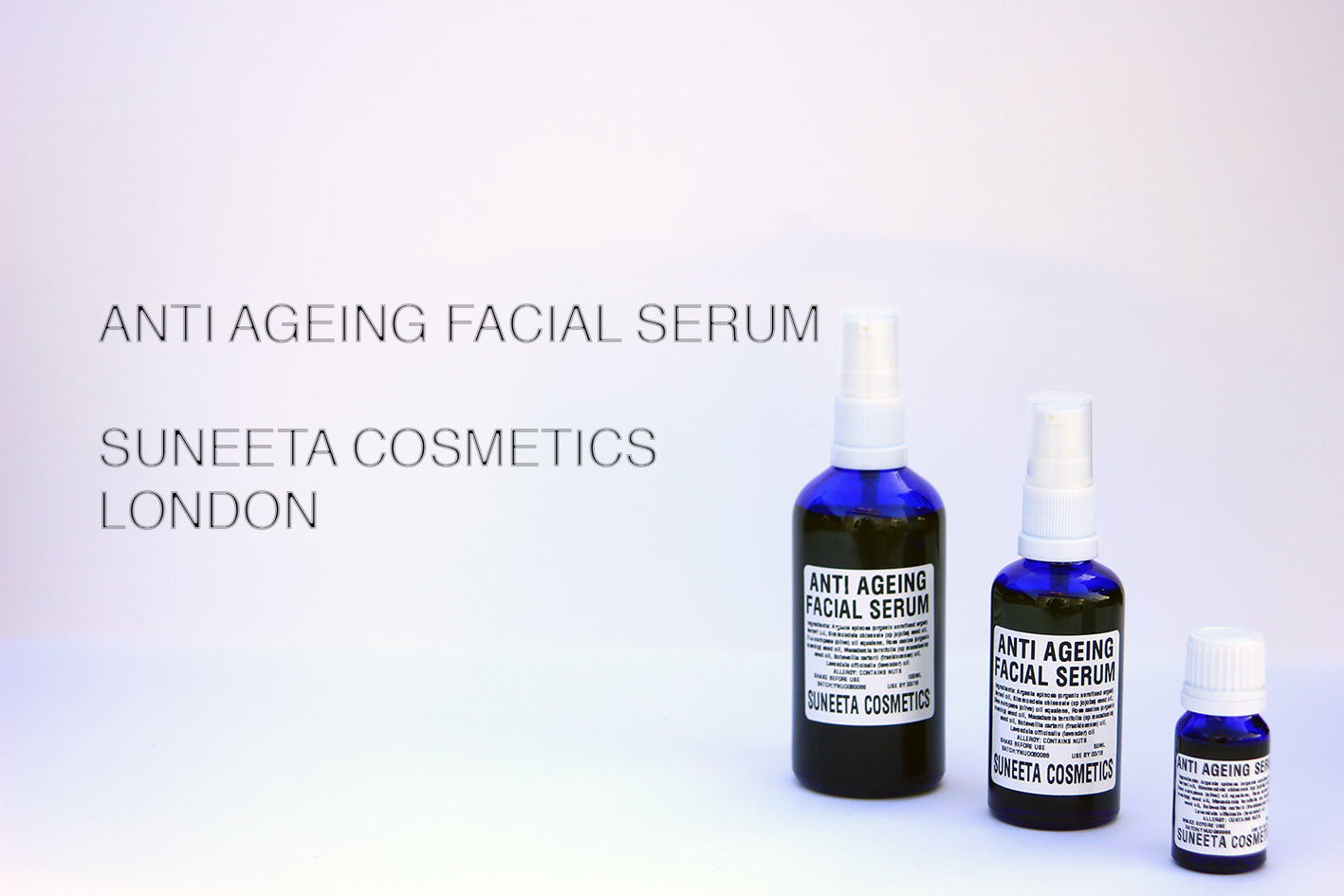 A serum that glides over the the skin - you only need two drops for each use!
Ingredients
Argania spinosa (organic unrefined argan) kernel oil, Simmondsia chinensis (cold pressed jojoba) seed oil, Olea europaea (olive) oil squalene, Rosa canina (organic rosehip) seed oil, Macadamia ternifolia (cold pressed macadamia) seed oil, Botswellia carterii (frankincense) oil, Lavendula officinalis (lavender) oil.